We'd love to hear from you. New patients always welcome!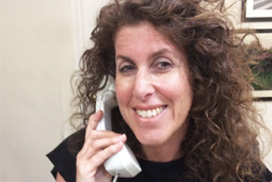 It's easy to make an appointment online with ZocDoc – go ahead, it works! If this is an emergency, please call (212) 877-5370 and we'll schedule an appointment as soon as possible.
If you have a question please call us at 212-877-5370 or send an email with the form below. Check out the map below for our location.
Our office is conveniently located at
40 West 86th Street, Suite 1A, New York, NY 10024,
between Central Park West and Amsterdam Avenue,
and near public transportation.
"Great experience overall and I am very grateful of the work that was done on my gums. I came in with a severe gum infection and Doctor Keith walked me through the causes and treatment that he was going to preform. I've made a speedy recovery because of his work on my teeth and his advice."
—David Taveras