We are available to see patients Monday through Thursday 9-5pm. Special arrangements may be made for Fridays/weekends for larger cases. Emergency patients (in pain or missing front teeth) are seen 7 days a week. Please call 212-877-5370 or email: info@nycteeth.com
FREE Dental Visit Reminders!
Regular exams and hygiene can prevent painful emergency visits.
Services & Procedures
NEW PATIENTS WELCOME
Emergency Appointments
Dental Examinations and
Hygiene Cleanings
Pediatric Care
Oral Cancer Screenings
Oral Medicine Consultations
Second Opinions on All Dental Cases
Teeth Whitening with Zoom or Opalescence
Orthodontics
Invisalign Invisable braces
Full smile Makeovers
Zirconia Porcelain crowns
Porcelain Veneers (Dental Laminates)
Periodontal Surgery
Complete Periodontal Care (Non-surgical)
Bone and Gum grafting
Implant Surgery and Full mouth Restorations
Partial and Full Dentures
Digital X-rays
Endodontics (Root canal)
Oral Surgery (Extractions)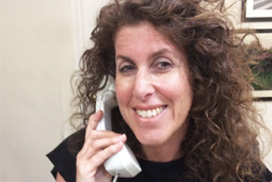 Patient Forms
Please fill out the short Dental Patient Registration Form and Dental Medical History Form at the link below. (Please note that there is an arrow at the bottom of each form page to advance to the next page.) Existing patients should update these forms to reflect their current information. For help, call (212) 877-5370 during office hours.
Access form here > HIPAA compliant and secure.